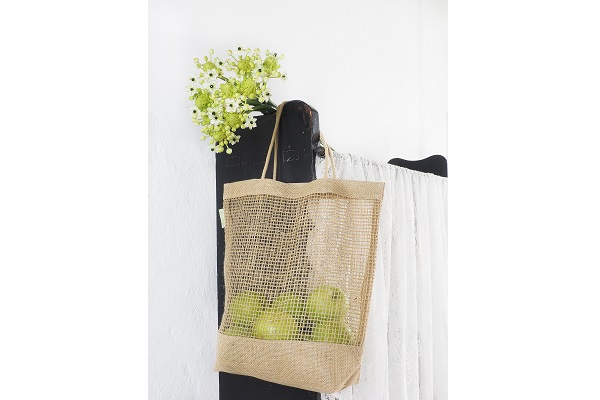 Imagine going to the store to buy a few items you need. You'll need a bag. In the store you could buy a plastic bag. But you know they are not good for the environment.
When you'd have such a handy foldable jute bag that you could carry with you easily, that would be much more convenient and is also good for our environment. We have a bag in our collection that's just like that! A folding bag made out of jute. Very suitable for printing your message on it.
Hip and durable; A perfect combination! The bags are made out of jute. Our bags are manufactured in India. The factory meets various worldwide recognized key certificates. This ensures that the bags are made under good conditions.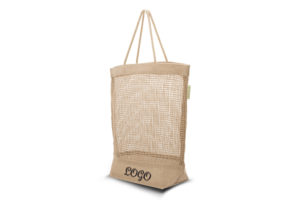 The folding bag is available in two colors: Natural & Black. On the lower part, the space is big enough to put a logo or text on the bag. Very suitable as a give-a-way!
In the future you go Smart with the folding jute shopping bag!