How Green Earth Products is thinking beyond carbon footprints
In collaboration with EcoTree, Green Earth Products has purchased 183 sessile oak trees. Each tree is estimated to absorb 800 kg of CO2 over its lifetime while supporting the renewal of hectares of forests in Europe, including growing and reviving damaged ecosystems through biodiversity projects.
The sessile oak trees owned by Green Earth Products are located in the Luthenay Forest of the Chamonts woods, which covers an area of 110 hectares in the department of Nièvre (Burgundy) on the banks of the Loire, near the town of Luthenay Uxeloup.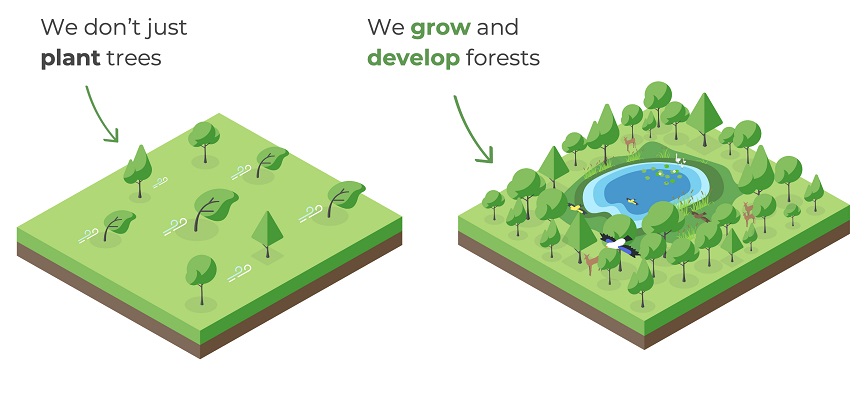 Through EcoTree, we're actively supporting carbon capture, biodiversity protection and sustainable resources – all at once!
Our collaboration with EcoTree means that we're preserving Europe's forests and helping protect the biodiversity that lies at the heart of our natural ecosystems. As certified tree owners, we're also increasing the planet's carbon sink and contributing to a greener future. Everyone benefits when the natural world and all its ecosystems function properly, including you and me!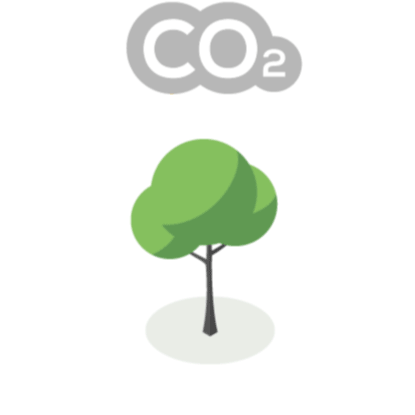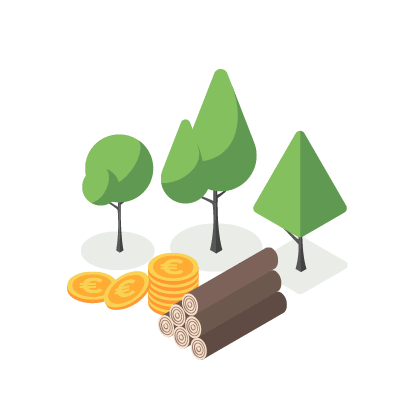 | | | |
| --- | --- | --- |
| A carbon sink for the climate | A haven for plants & animals | A vital sustainable resource |
Supporting the UN Sustainable Development Goals
Our collaboration also enables us to support three main environmental benefits that contribute to the 2030 UN Sustainable Development Goals:
12. Responsible production
13. Climate action
15. Life on land
We help grow vibrant forests throughout Europe, transforming previous monocultural, mistreated or agricultural land into thriving forests and ecosystems. We ensure the use of high-quality sustainable timber that replaces carbon-intensive materials such as concrete and steel used in the building and construction industry. And we contribute to increasing the world's carbon sink.
Forests act as a carbon sink for the planet, 'breathing in' a net of 7.6 billion tonnes of CO2 per year. Anything that maintains or increases that sink is absolutely crucial. And by supporting sustainable forestry, we're also preserving the biodiversity of the ecosystems that lie at the heart of natural growth for planet earth.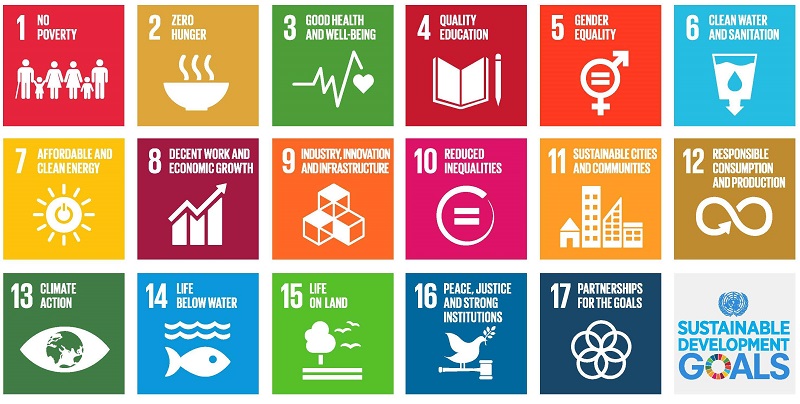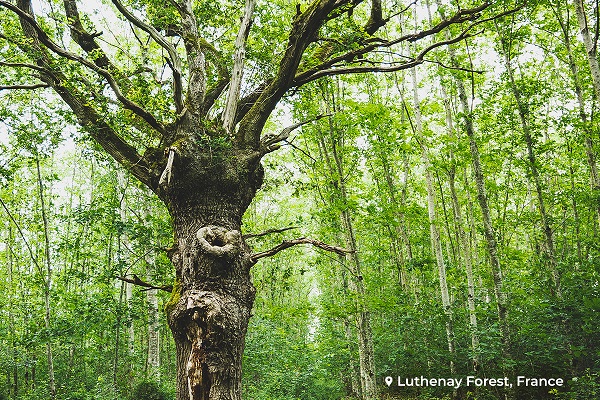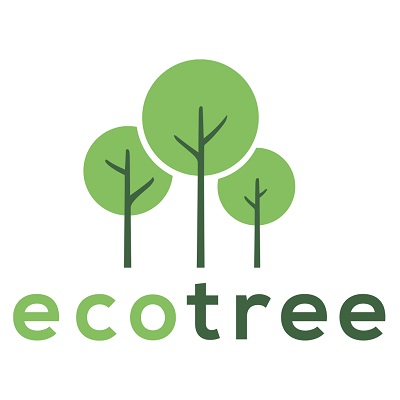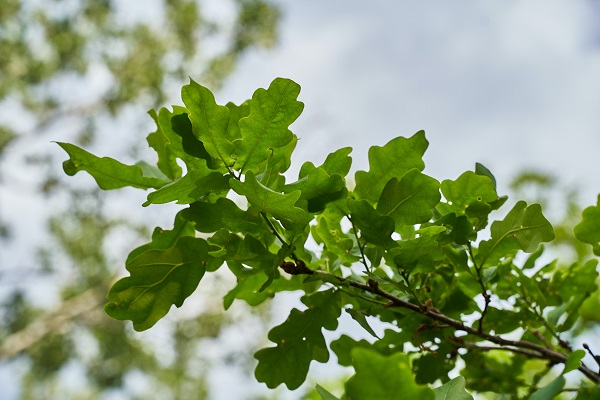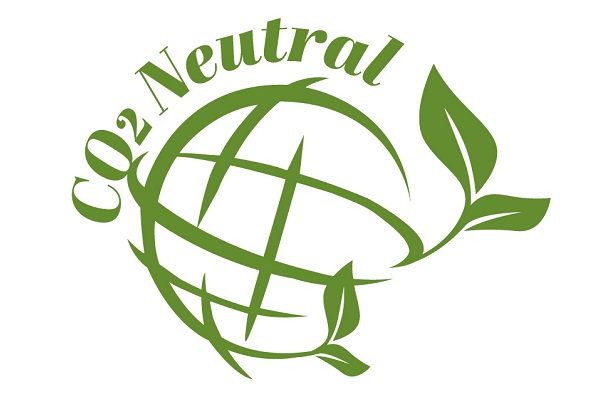 About the sessile oak
The sessile oak (or Quercus petraea) is a tree of the fagaceum family, and is also commonly known as the Cornish oak, the Irish oak or the durmast oak. It's the official tree of Ireland and the unofficial tree of Scotland and Wales, and it's present throughout most of western Europe. The sessile oak hosts many animal species which is why EcoTree plants it. In the Luthenay forest, wild boars, roe deer and foxes, but also pheasants, pigeons, thrushes, blackbirds and many other species peacefully live there, thanks in particular to the biodiversity actions put in place to ensure their sustainability.
Some call it the king of trees: The oak is indeed an impressive tree, able to live from 500 to 1,000 years. It can reach up to 45 m high with a trunk diameter of 2 meters. Its bark has vertical ridges, the grooves are not too deep but are continuous, which allows the rainwater to be brought to the ground. The oak has always symbolised strength and power but also generosity. It has shared our life since the dawn of ages and has naturally come to signify longevity!
About EcoTree
EcoTree is a B Corp certified sustainable forestry company on a mission to plant and grow 10 million trees by 2030. Since 20016, EcoTree has planted and currently maintains more than 1 million trees on behalf of +60,000 individuals and +1,500 companies.
EcoTree favours uneven-aged management, where young and old trees of different species coexist, as well as natural regeneration. The variety of trees in a stand strengthens biodiversity and its resistance to pests, disease and climate hazards. They sustainably manage their forests through a silvicultural approach, known as 'close to nature'. It allows them to find a balance between quality forestry output and preserving forest ecosystems and biodiversity.
EcoTree manages its forests from end-to-end with no intermediaries. It ensures transparency and regular monitoring of the way they work. Furthermore, EcoTree doesn't use pesticides or chemical products to maintain and protect their trees. Forests grow at their own pace and become a common heritage. They're a symbolic, ecological and economical resource that we must preserve and sustain together.
In this way we contribute to a sustainable world, that is important to us! View our sustainable give aways